Attendees at the 2020 ACFE Fraud Conference Middle East will have the opportunity to hear from subject-matter experts on current fraud issues, case studies, practical solutions and more this 23-25 February in Dubai. The conference has four tracks of educational sessions to choose from, plus two keynote speakers during general sessions.
One can't-miss session is "What Is the Value of Corporate Ethics?" Taught by the executive director of the Saudi Anti-Fraud Association, Waheed Alkahtani, CFE, attendees will raise their understanding about the importance of ethical decision-making and codes of conduct for individuals and organizations. They will learn how to recognize conflicts of interest, how people reach ethical decisions and the value of maintaining ethical business practices.
A number of sessions explore emerging technologies and their role in fraud and fraud fighting. Ritesh Bhatia, the director of cybercrime investigations for V4WEB, will teach "AI-Based Cybercrimes and Prevention" both days of the conference. Rajiv Gupta, CFE, senior vice president of global audits & risk for Diageo India, is exploring robotics and AI, while Deepa Chandrasekhar, CFE, senior vice president, chief compliance officer & money laundering reporting officer for United Gulf Bank, will be diving into how crowdfunding has introduced a potential new platform for fraud.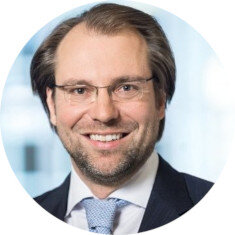 Dr. Alexander F. Wagner
On Tuesday, attendees will learn how to elevate their fraud risk assessment to ensure it provides maximum value during "Deep Dive: Taking Fraud Risk Assessment to the Next Level," taught by ACFE Regent and faculty member Bethmara Kessler, CFE.
Dr. Alexander F. Wagner, associate professor of finance for the University of Zurich, will also address attendees. Wagner's practical experience derives from his work as an independent counsel for PwC and from serving as the chairman of a proxy advisor. His research focuses on corporate finance and governance, investments, and behavioral economics and finance.
Dr. Alexis Stenfors, a former rogue trader*, will also speak.
Don't miss these educational sessions. Register today for the 2020 ACFE Fraud Conference Middle East.
*The ACFE does not compensate former rogue traders.