Informed Collector Recommends:
Karen Chandler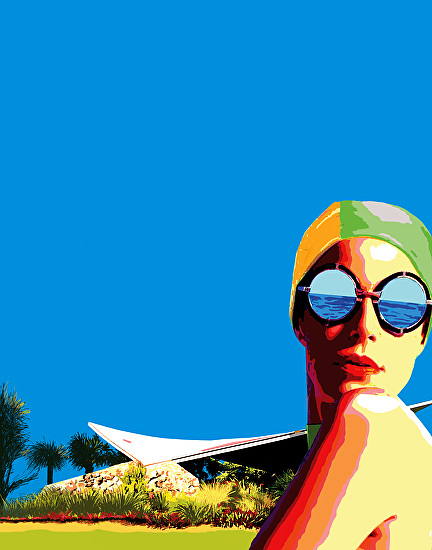 Digital 36 x 24
Venice Girl by Karen Chandler was awarded Outstanding Digital in the July 2019 BoldBrush Painting Competition.
Biography
I studied oil painting for five years at the Stevenson Academy of Traditional Painting in Sea Cliff, New York and afterward at the New York School of Visual Arts (design) and New York Institute of Technology (photography). I have been painting in oils for over 25 years. Over time I have added in computer, acrylic and photography. Now it all blends in together to create images that touch an emotional chord.

I have been affiliated with the NASA Space Art Program and the United States Air Force Art Program since 1990. My work is in the permanent collection at the Kennedy Space Center and the Air Force Art Collection. My paintings are currently hanging at the Pentagon and the National Aviation Museum at Wright-Patterson Air Force Base in Dayton Ohio.

I have had exhibitions throughout the country, including New York, California, Massachusetts and Washington, D.C. My work is in several private collections, as well as the permanent collection at the Union League Club of New York. I have been a member of the Society of Illustrators in New York since 1989. My illustrations have appeared regularly for most of the major publishers, including Simon & Schuster, Bantam Books, Random House and many others. My work is on the covers of several popular series, by authors such as R.L. Stein, Agatha Christie and Victoria Thompson's New York-based historical mysteries.

Clients
Ballantine, Bantam, BBDO, Berkley, Citibank, Dell, Golden Books, Houghton Mifflin, Modern Media Ventures, Newsweek Books, New York Institute of Technology, Price Waterhouse, Puffin Books, Random House, Simon & Schuster, Scholastic, Turtle Books, Zebra, NASA, US Air Force

Affiliations
NASA Space Art Program, Air Force Art Program, Society of Illustrators

Books/Annuals
"NASA & The Exploration of Space-with works from the NASA Art Collection"
Communication Arts Illustration Annual
Society of Illustrators 35 Annual
Micro Publishing News
Digital Fine Arts
Learn More About Karen Chandler