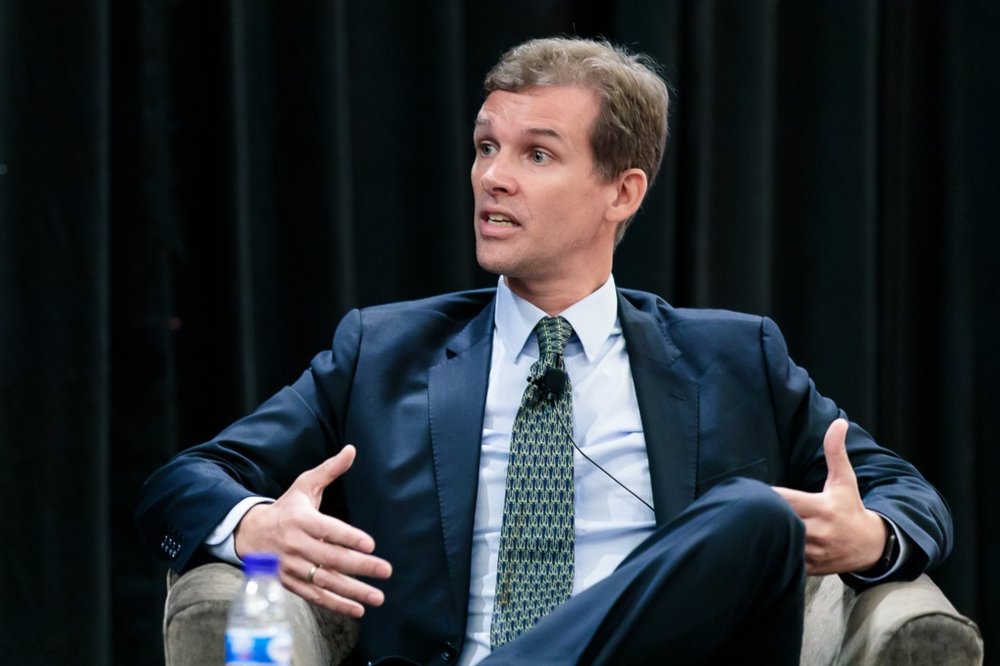 Best-selling author Tom Wright's address at the 2019 ACFE Fraud Conference Asia-Pacific began and ended with one central figure in the 1MDB corruption scandal: Paris Hilton. I kid. But, Hilton's name did come up several times while Wright recounted the events that led to the ousting of Malaysian Prime Minister Najib Razak and the exposure of a billion-dollar corruption scheme known as 1MDB.
The actual central figure of the scandal who Wright spoke about and based his New York Times best-selling book on is Jho Low. "I always say that Jho Low is one of the most successful fraudsters ever. Bernie Madoff went to jail in 2008 when his pyramid scheme collapsed. He lost $18 billion in investor money, but that scandal took 40 years," Wright said to a group of more than 250 anti-fraud professionals. "Jho Low didn't have to bother with finding investors; he just stole the money. He had more liquid cash than any fraudster has ever had. And what he really wanted to do with the money is party with Paris Hilton."
Wright is an investigative journalist and the co-author of "Billion Dollar Whale," the true story of a Wharton University graduate, Low, who orchestrated one of the world's largest financial heists — and used the proceeds to build a Hollywood empire. Most recently, Wright was the Wall Street Journal's Asia economics editor. While there, he discovered the story behind "Billion Dollar Whale." A businessman from Malaysia, Low used his extensive social connections to convince former Prime Minister Najib to create an investment fund. This fund, 1MDB, was financed with government money, and investment banks helped raise another $10 billion for it.
As my colleague wrote in Fraud Magazine when the ACFE honored investigative journalist Clare Rewcastle Brown for her role in shining a light on the corruption more than 10 years ago, "Brown's real story doesn't fully begin until 2005 when she returned to her birthplace of Sarawak in Malaysia. She was interested in the ongoing, widespread deforestation there and its effect on the native people of the region. As she dug deeper into who was profiting from the destruction of the jungle, she found corruption that began in the local level and climbed all the way up to the national government."
Brown one just one of the many players in the 1MDB saga and worked tirelessly to expose the wrongdoings she discovered with the help of Swiss whistleblower Xavier Justo and from following a long and tangled web of paperwork, emails and bank accounts.
However, it wasn't until 2015, that, according to Wright, the whole house of cards started to collapse. Brown, along with the Malaysian newspaper The Edge got a hold of the email servers of Petro Saudi, an energy company with offices in London and Saudi Arabia. Low worked with Petro Saudi to set up a joint venture for the sole purpose of not just moving money, but stealing it.
"It was amazing how much the fraudsters had written down in email," Wright recalled. He said that The Edge and Brown's Sarawak Report were able to uncover the first phase of the fraud, but that the Wall Street Journal became involved when they were leaked banking documents from an anonymous source.
What happened next is history. In May 2018 Najib was unseated in a historic election, and has been arrested and barred from leaving the country. His trial is currently ongoing, with him maintaining his innocence. Low remains at large and continues to deny any wrongdoing.
Where we are now
Wright listed a handful of changes that have come about because of the years-long scandal and arrests. He said the Monetary Authority of Singapore has set up a new division to try to combat this kind of corruption, the U.S. Department of Treasury is trying to stop money going into property from unnamed owners and beneficiaries and Christie's, the British auction house, is now requiring to know who ultimate buyers are for the goods they are selling. However, Wright said that doing the right thing and making the ethical decision will ultimately lie with individuals. "To me it's just going to come down to honesty because this is self-regulation, right? If a bank wants to turn a blind eye to corruption or an auditor wants to sign off on a totally scuzzy set of financials, it can do so," he said.
When asked what he would say if he could talk to Low today, Wright said, "I think if I met him it would actually be quite disappointing. I don't think he would have some great rationale for what he did. He would just say, 'I really dig Paris Hilton.'"
Wright's book is currently being adapted for film by SK Global and will be directed by Michelle Yeoh, who starred in the popular box-office hit "Crazy Rich Asians."
You can also find updated copies of his book that include more recent legal proceedings of Goldman Sachs partners Timothy Leissner and Roger Ng at bookstores in October.