Informed Collector Recommends:
Gilberto De Martino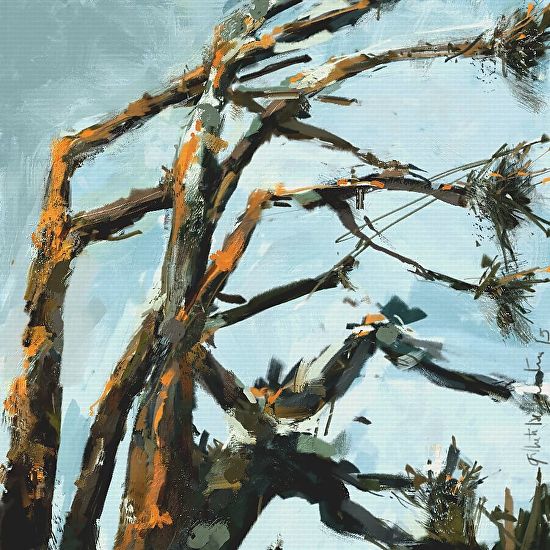 Digital 60 cm x 60 cm
Pines & early winter sunset by Gilberto De Martino was awarded Outstanding Digital in the June 2019 BoldBrush Painting Competition.
Biography
I started to paint more seriously late in my life. I am fascinated by computers and technology, and the recent developments of computational photography and digital art were sufficient to motivate me to embrace this activity - digital painting.

I have been a self-taught painter. I start my paintings on tablets, iPhone and iPad using various software, and then finish most of them on my desktop using mainly Corel Painter and Adobe Photoshop. I discovered that I love to paint.

In my other life, I'm a researcher and a university professor, working in the area of Energy and Environmental Sciences.
Artist Statement
"I draw inspirations for my art from my routine and my imagination, people around me, travels and landscapes I see. The subject matter always has some connection to me.

My process is very intuitive and tries to take advantage of the digital art technologies. My brush is a digital art pen and my canvas a tablet, I try to use them to tell my visual stories."
Learn More About Gilberto De Martino