Informed Collector Recommends:
Judith Smith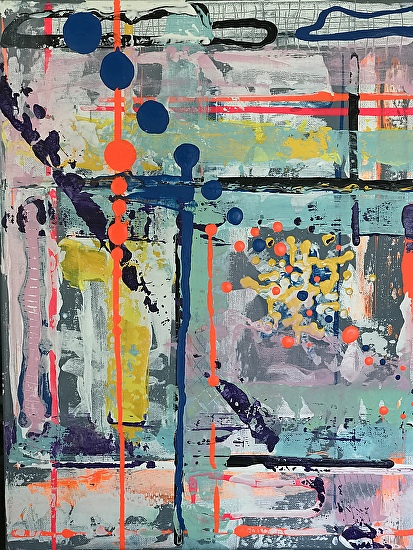 Acrylic 20 x 16
Double Cross by Judith Smith was selected as a Finalist in the May 2019 BoldBrush Painting Competition.
Biography
Born in Southern California (a Navy brat), Judith has traveled extensively. She has always been creative, mostly in interior design and decorating. After attending Design school, she married, had children and started working in advertising. This is when she started sketching and drawing at home.
It became an obsession, and soon she realized how much she loved it, and was drawing animal sketches and portraits for commission. Realizing there was still so much to learn, she signed on with Chris DiDomizio at his art center in Georgia. Chris believed that all good art started with excellent drawing skills, so she started with his drawing class. Then, finally, she moved on to his oil painting class. At that time, she decided to retire, and moved to South Florida.
She joined the Plein Air Painters of Palm Beach county and had an opportunity to paint historic sites, waterfowl, swamp wildlife, boats and many beach sunsets.. She now resides in the West Palm Beach area and has begun to paint acrylic abstracts.
Workshops and classes:
Chris DiDomizio, DiDomizio Art Center, Alpharetta, FL
Antonio Krauss, Kennesaw, GA
Donna Fuller, Old School Square, Delray Beach, FL
Manny Jomok, Delray Center for the Arts
John DeLaVega, Kill Devil Hills, NC
Ted Matz, New Studio for the Visual Arts, Jupier, FL
Shows:
Boca Raton School of Art
Delray Beach Historic Society
Creative Arts School @ Old School Square, Delray Beach, FL
Lighthouse Arts Center, Jupiter, FL
Artist of Palm Beach County Gallery, Lake Park, FL
Awards:
Bold Brush Finalist - May 2019
Bold Brush FAV15% - May 2019
Bold Brush FAV15% - June 2019