Informed Collector Recommends:
Pat Meyer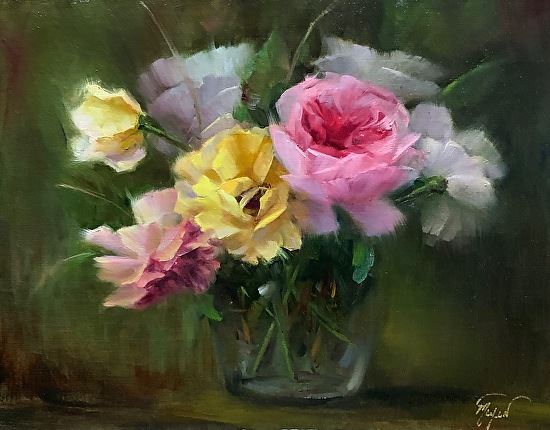 Oil 11 x 14
The After Glow by Pat Meyer was selected as a Finalist in the May 2019 BoldBrush Painting Competition.
Biography
Award Winning artist that is collected both in the US and Internationally. Represented by acclaimed galleries in Naples, Charleston, Dallas and Houston. Coming from the corporate environment as a Senior Vice President of a International company for 31 years my love of art had always to be a collector of fine art. Since retiring the pursuit of art has been a passion to learn and create beautiful paintings. Life offers so many challenges on a day to day basis that through art you can immerse yourself in something lovely to give the mind the break that it needs. My Grandmother and Mother gave me the love of flowers with their sweet smells engulfing our Tennessee home. Those fond memories are somewhere in each painting whether the setting, the antiques used or just giving the models their own unique personality. To capture all the glory God has given in just a little moment on the canvas is the greatest blessing. You will feel drama, expression, strong use of color and light in an impressionist to expressionistic style in my art.